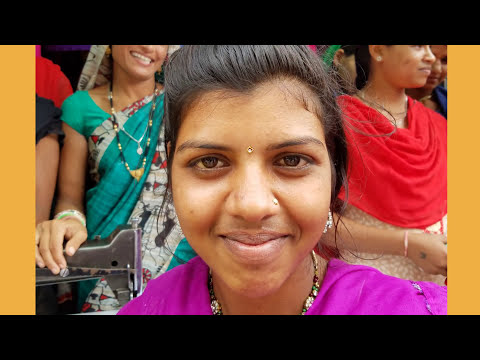 About the project
The overall goal of Barli Development Institute for Rural Women is to initiate and build the process of sustainable community development through empowerment of young rural and tribal women to become agents of social change.
Barli Institute for Development of Rural Women in Indore, India has graduated 7,800 girls from more than 780 villages throughout central India. The girls typically arrive having had no education, illiterate and too shy to even say their names. Within six months, they become literate in Hindi and virtually 100% pass the national literacy exam. They also learn good health, best agricultural practices and a trade like tailoring so that they can support themselves. More importantly the graduates contribute to the betterment of their communities when they return to their homes. For example, im 2015 Barli graduates in working with government health agency helped liminated guinea worm from 302 villages; improved literacy rates in the villages by 12% overall and by 24% for women; incraesed from 20% to about 60% the number of children immunized against diphtheria, measles and polio.
How we help
Manju completed the six month course at Barli and convinced her mother to let her stay to continue her studies for another six months. She wanted to stay on longer but her mother was reluctant so when she finished her year, Manju went back home to take care of her mother who lived alone. (Manju's father had passed away several years earlier). Manju wanted to continue her studies after going home but unfortunately her mother contracted cancer and passed away one year later.
Manju says, "If I had not come to Barli, I would never have had the courage or confidence to take care of my mother or face the world. Now looking back, I feel amazed at how I alone took my mother to the hospital in the city for treatment several times. I consulted doctors and took care of her medicine. Without my education at Barli this would have been impossible. Before coming to Barli, I never traveled alone, let alone talked to others. I thank God that my stay at Barli helped me become self-confident so I could serve my mother in her last days. I have also managed to keep records of all the loans I took from different people to help my mother and have managed to repay them too. This I did by working as a marketing trainee in a company in Indore after my mother died. Now I will fulfill my dream of completing my higher studies."
Barli graduates become empowered young women
The results of Barli's training are not only measured by tests or demonstrations of competency by the girls at school, but also how their lives change and impact their communities when they return to their villages. Studies show 96% use their income generation skills upon their return home; 46% establish small businesses; 41% grow and sell vegetables; 97% use safe drinking water practices; and so on.
Because of their training and the improvement in their lives, Barli graduates have helped create a new atmosphere of mutual respect and unity in their communities, helping to displace gender and caste prejudices.
Barli graduates become agents of change
As a result of work done by Barli graduates in collaboration with the government, guinea worm has been eliminated from 302 villages; literacy rates have increased in the villages by 12% overall and by 24% for women; and the number of children immunized against diphtheria, measles and polio has increased from around 20% to over 60%. In addition to improving their own lives, more than 90% of Barli graduates are actively involved in such social and economic development activities and are having an impact on their communities.
Story of Transformation - Kali
Kali was born in a tribal household in Alirajpur and contracted polio as a child. Illiterate, poor, and as a woman, she would have been a community outcast. But she attended Barli Institute six-month training course. Now, she reads and writes, owns her own tailoring shop, earns enough money to not only support herself but also pay for the education of all the children in her family, and has, at her own initiative, formed a "micro-financing self-help group" to help 12 other women grow their own businesses. She has also bought and specially fitted a scooter so that she can get around more easily.
Mona Foundation provided $300 to train Kali for six months covering her room, board and training. Kali is now lifting herself and other women out of poverty, while transforming the hearts and minds of her community on the importance of educating women.